Dramalj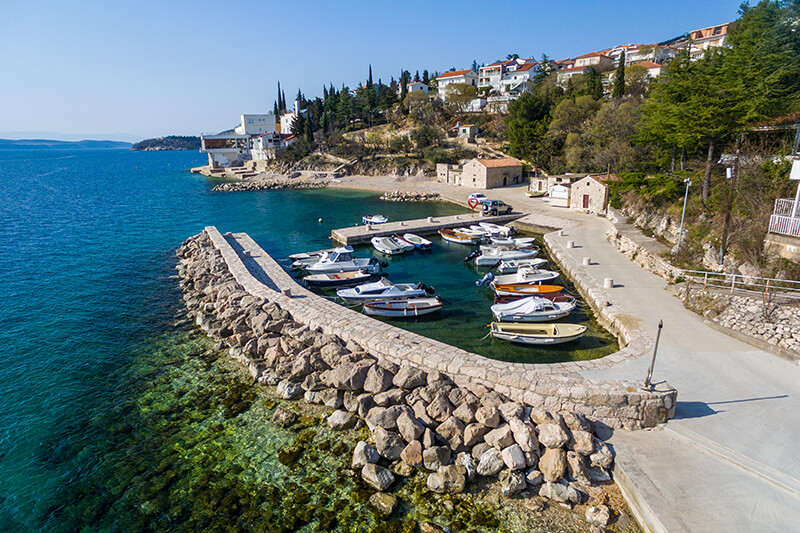 Dramalj is a small town just 3 kilometers from Crikvenica and an ideal choice for all those who wish to enjoy a quiet location that is still close enough to all tourist and gastronomic attractions that Crikvenica has to offer. In the summer heat, many find refreshment on the beach Kačjak - a long pebble beach surrounded by Mediterranean vegetation. Clean and shallow sea make Kačjak especially family-friendly. The beach is equipped with showers and a bar, and further away, in the hidden coves is a nudist beach.
Although a coastal town, in the 18th century the center of Dramalj was considered an uphill area surrounding the church. Nowadays, the central stages in Dramalj are ports Pazdehova and Bršćanovica which often host a cappella or other music nights in the summer, as well as everyone's favorite fishermen's nights.
Between the two visits to the beach, you can enjoy some of Dramalj's sport tournaments - bocce, tennis, darts, etc., and Kačjak is very popular with water sports enthusiasts as well. After strenuous exercise, visit one of the restaurants in Dramalj or Crikvenica. With location like that, all options are open...